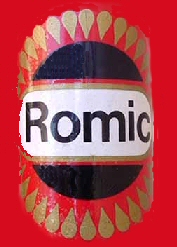 A Tribute to

ROMIC CYCLES, INC

- This site....
...Is a tribute to Ray Gasiorowski, his family, and Romic Cycles (pronounced 'Raw-mick'). Ray was a Texas based bicycle company which specialized in steel built road and track cycles

...Presents pictures, stories and information kindly offered by friends and family, members of the company over the years, and those who have owned Romic cycles. Thanks to all who have helped

...On the pages below, Click the thumbnails for high resolution pictures. Use Cntl+ to increase font size.
---

---

---

---
---